tomorrow is new release tuesday!
this weeks notable releases are:


MELISSA AUF DER MAUR - OUT OF OUR MINDS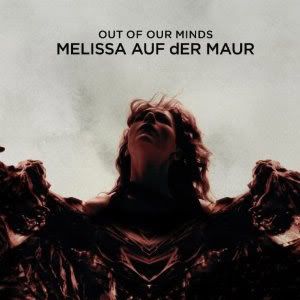 melissa auf der maur's second full length following 2004's aptly titled: 'auf der maur'. she went for the full audio/visual experience with this one. there will be a dvd, comic book and other assorted goodies to coincide the release. there are some serious collectors edition sets of this album available on
her website
.
check out the video for the title track:

SLASH




also dropping tomorrow is the new album from guitar virtuoso, rif king and g n' r founding member SLASH. i'm going to do a bit of name-dropping right now... ozzy osbourne, dave grohl, chris cornell, lemmy kilmeister, iggy pop and um... fergie. also drummer josh freese plays on the record [so you know the drums will be masterful] and many more rock n' roll notables. if there isn't something you're even kind-of into there, you shouldn't be reading NOIZEBLEED.

watch a really cool trailer for the album: